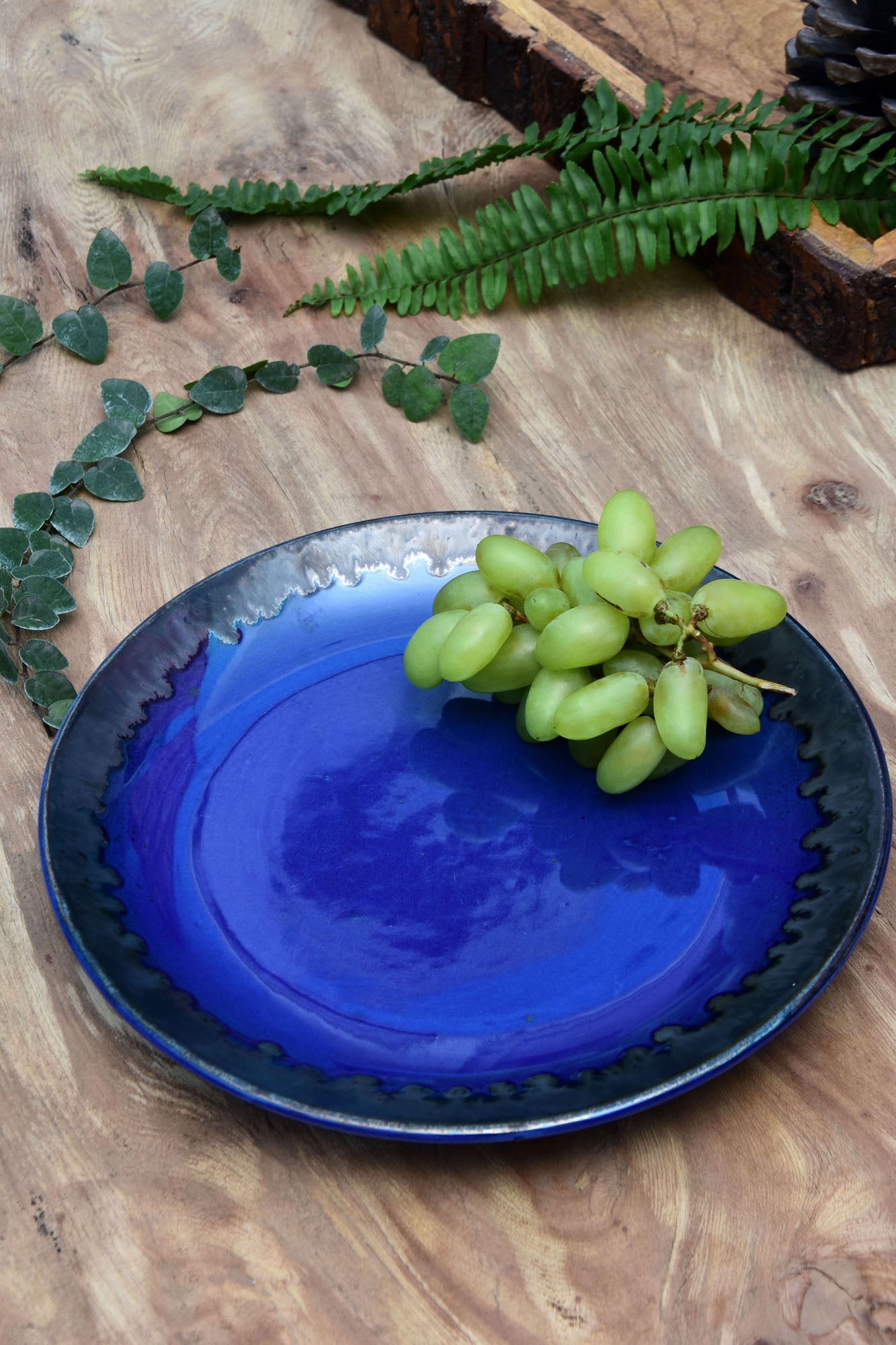 Elevate Your Dining Experience with Designer Dinner Plates from Homeyarn
A dinner plate, often the unsung hero of the dining table, plays a pivotal role in presenting your culinary creations. At Homeyarn, we understand that the right dinnerware can enhance the dining experience by adding an extra layer of charm to your meal presentation. That's why we offer an extensive collection of designer dinner plates that cater to a wide range of tastes and preferences.
When it comes to setting the mood at your dining table, presentation is key. Our carefully curated dinner plate collections are designed to take your dining setup to the next level, whether you're hosting guests or simply serving your family. Each plate in our collection is a unique piece of art, crafted with attention to detail and a deep understanding of individual preferences.
Our range of dinner plates includes formal dinner plates, casual dinner plates, starter plates, pasta plates, dessert plates, and more. We believe that your dining experience should reflect your personality and style. Hence, our exclusive dinner plates come in a wide variety of colors, patterns, shapes, and sizes, ensuring that you find the perfect set to suit your unique taste.
Shape, Size, and Color Choices: At Homeyarn, we believe that a dinner plate should be more than just a functional piece of crockery. It should also reflect your individuality and set the mood for your meal. Our diverse collection includes everything from classic round plates to more unconventional and artistic shapes. You can choose from heart-shaped, square, triangular, octagon, hexagon, triangle, and pentagon plates, among others. For the little ones in your family, we offer fun and whimsical shapes like beetle, oceanic, cloud, lotus, and more. These charming shapes make mealtime a delightful experience for kids.
For those who appreciate a touch of artistry on their dinner plates, we have a wide range of prints and textures to choose from. Whether you prefer painted and colorful plates, ombre designs, marble textures, mosaic patterns, leafy and floral motifs, or abstract prints, we have something to suit your style. Our textured plates, featuring swirls and other artistic details, add an extra dimension to your dining table.
We understand that not only the aesthetics but also the color of your dinner plates is important. We offer an array of visually pleasing colors, from soft and elegant options to fun and vibrant choices. You can find matte and glossy finishes in various shades, including white, pink, yellow, blue, ombre, midnight green, mint, and many more.
Utility Plates: In addition to aesthetics, practicality is also a priority for us at Homeyarn. We offer utility plates with multiple sections, ranging from one section to four sections. These plates are ideal for those who prefer their food to be neatly separated, preventing different items from getting mixed. Some of our plates also feature convenient handles, making it easier to carry hot dishes to the table.
In conclusion, your dining table decor deserves the best, and our designer dinner plates at Homeyarn are here to deliver that extra touch of elegance and functionality to your meals. Whether you're hosting a special event or enjoying a casual family dinner, our diverse range of dinner plates ensures that you'll find the perfect set that complements your culinary creations and enhances your dining experience. Browse and shop for the best dinner plates online at Homeyarn and elevate your dining setup to a new level of sophistication and style.