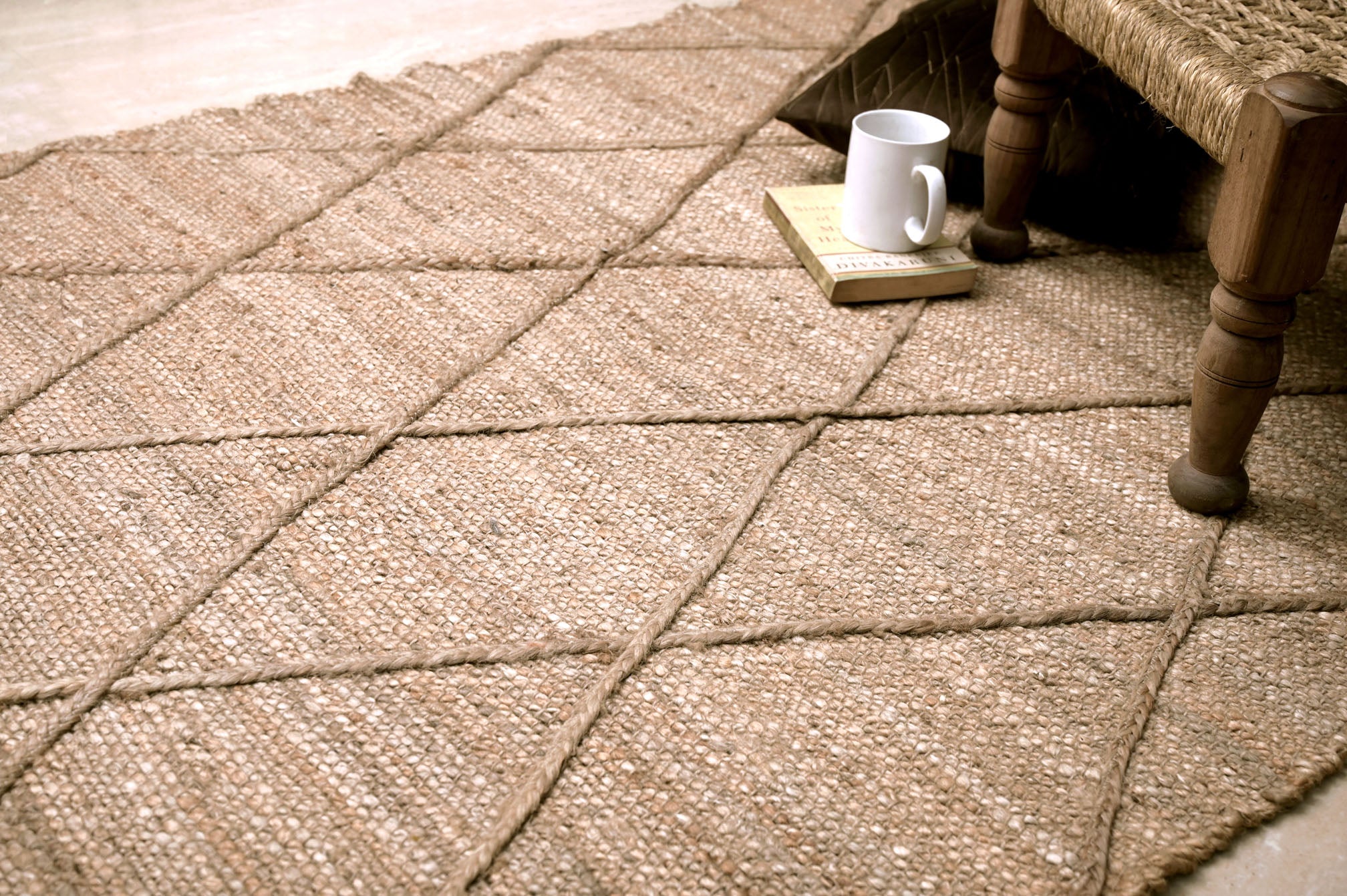 Shop Designer Rugs Online
BUY RUGS ONLINE TO TRANSFORM YOUR SPACE AT HOME YARN
Rugs play a vital role in home decor, transforming your space and adding a touch of elegance. Discover a wide range of rugs online that will elevate the ambiance of your home.
TRANSFORM YOUR SPACE
With our exquisite collection of rugs, you can create a cozy and stylish haven in any room. Experience the luxurious comfort of high-quality materials beneath your feet. Enhance your home's ambiance with a diverse range of colors, patterns, and textures that perfectly complement your existing decor.
EFFORTLESS ONLINE SHOPPING
Finding the perfect rug for your style and size requirements is effortless with our user-friendly online store. Browse through a variety of options, compare prices, and read customer reviews to make an informed decision. Enjoy the convenience of shopping from the comfort of your home, avoiding the hassle of traditional stores.
HASSLE-FREE SHOPPING EXPERIENCE
At Home Yarn, we prioritize your satisfaction. Enjoy a hassle-free shopping experience with easy browsing, secure payment options, and prompt delivery. Our dedicated customer support is always ready to assist you with any queries or concerns you may have.
QUALITY AND DURABILITY
We understand the importance of investing in rugs that will stand the test of time. That's why we offer high-quality rugs made from premium materials, ensuring durability and long-lasting beauty. Choose from a variety of styles, including modern geometric designs and timeless floral motifs, to find the perfect rug that suits your taste.
TRANSFORM YOUR HOME TODAY
Don't wait any longer to transform your space into a haven of comfort and style. Browse our exquisite collection of rugs online and find the perfect piece that will elevate your living environment. Embrace the opportunity to create a space that reflects your unique personality and taste.
FAQS
1. HOW DO I CHOOSE THE RIGHT SIZE RUG FOR MY ROOM?
Measure the area where you want to place the rug and consider the furniture arrangement. Ensure the rug is proportionate to the space and complements the room's layout.
2. WHAT MATERIALS ARE YOUR RUGS MADE OF?
Our rugs are crafted from premium materials such as wool, cotton, jute, and synthetic fibers. Each material offers unique benefits in terms of durability, softness, and maintenance.
3. HOW DO I CLEAN AND MAINTAIN MY RUG?
Regular vacuuming is essential to keep your rug clean. For spills and stains, blot immediately with a clean cloth. Professional cleaning may be required for deeper cleaning.
4. DO YOU OFFER RETURNS OR EXCHANGES?
Yes, we have a hassle-free return and exchange policy. If you're not completely satisfied with your purchase, contact our customer support within 30 days for assistance.
Elevate your space today with Home Yarn's exquisite rugs. Experience the perfect blend of style, comfort, and convenience. Shop now and transform your home into a haven of warmth and elegance!