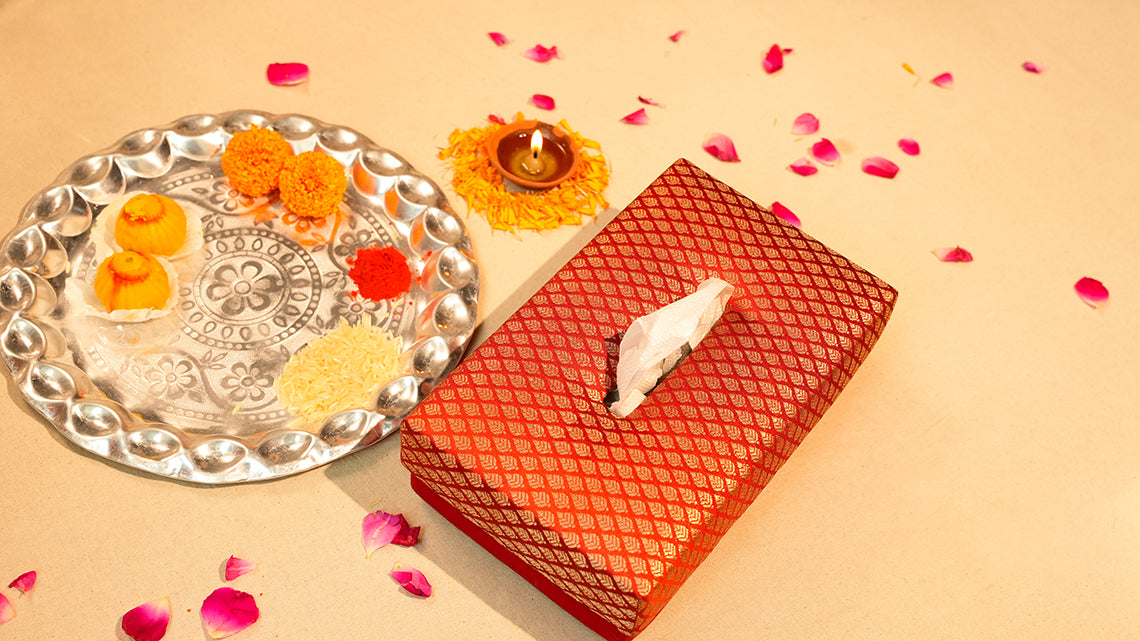 Homeyarn: Elevate Your Home Organization with Stylish Tissue Boxes
In the pursuit of a well-organized and stylish home, Homeyarn presents an extensive collection of Tissue Boxes designed to seamlessly blend functionality with aesthetics. These essential accessories are not just practical; they also serve as decorative elements to enhance the overall look of every room in your home.
Homeyarn's Tissue Boxes are crafted to cater to diverse tastes and preferences, ensuring there's a perfect match for every decor style and space requirement. The range includes a variety of styles, materials, and sizes, making it easy for you to find the ideal tissue box that suits your specific needs.
For those who appreciate the warmth and natural touch of wood, Homeyarn offers a selection of wooden tissue boxes. These boxes, ranging from cotton to silk-coated options, add a touch of earthiness and sophistication to your space. The wooden texture not only serves a practical purpose but also elevates the aesthetic appeal of the tissue box, making it a subtle yet impactful addition to your home.
Handmade tissue boxes are a standout feature in Homeyarn's collection, adding a touch of uniqueness and craftsmanship to your home decor. Crafted with care, these boxes boast intricate details and designs, showcasing the dedication of skilled artisans. The handmade touch ensures that each tissue box is a piece of functional art, adding character to your living spaces.
The variety of tissue boxes extends beyond mere practicality; it becomes a style statement in every room of your home. In the living room, where aesthetics meet functionality, a sleek and modern tissue box complements your decor effortlessly. For the bedroom, a tissue box on the nightstand not only serves a practical purpose during late-night sniffles but also adds a touch of convenience and style to your personal space.
Bathrooms deserve their dose of style too. Homeyarn's waterproof tissue boxes keep your tissues dry and easily accessible, ensuring a blend of functionality and sophistication in this often-overlooked space. Meanwhile, the playful and colorful tissue boxes featuring cute animal and cartoon designs are perfect for your kid's room. These boxes not only serve a practical purpose but also inject a playful and cheerful vibe, making them an ideal addition to any child's space.
Buying tissue boxes online from Homeyarn is a breeze. The user-friendly website allows you to browse through an array of designs, select your favorite, and add it to your cart with ease. Moreover, Homeyarn offers free shipping on all orders over a certain amount, allowing you to save while enhancing your home organization.
In conclusion, Homeyarn's Tissue Boxes go beyond their utilitarian function; they become an integral part of your home decor. Elevate your living spaces with stylish and practical tissue boxes that not only keep your home neat and organized but also add a touch of personality and style. Shop the collection today and experience the seamless blend of functionality and aesthetics.