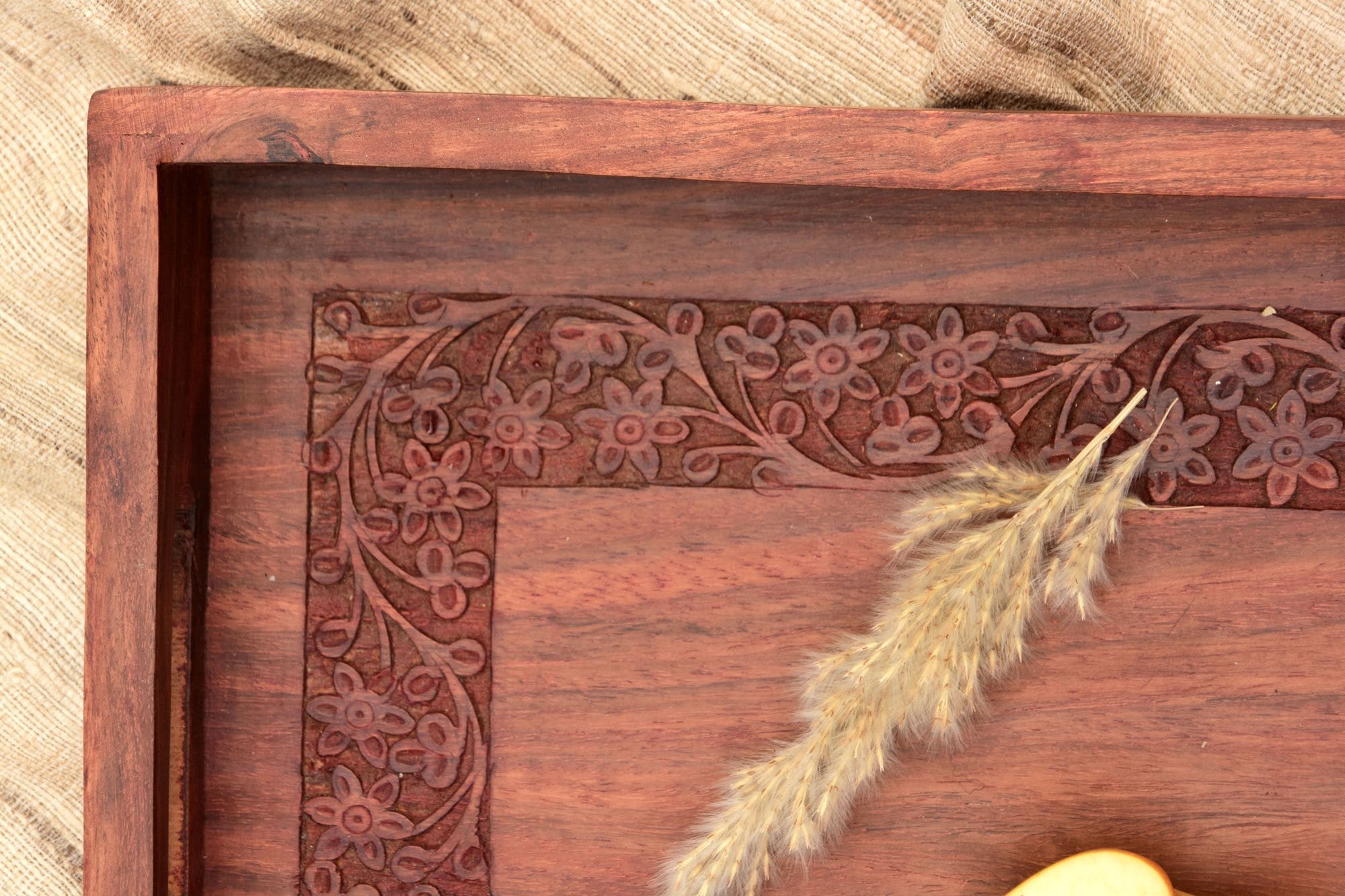 Elevate Your Home Decor with Handcrafted Wooden Serving Trays from Homeyarn
When it comes to enhancing your home decor and adding a touch of elegance to your living spaces, Homeyarn, a renowned brand known for its handcrafted cookware, offers a stunning collection of wooden serving trays and platters. These beautifully crafted wooden pieces serve not only as functional accessories but also as stylish additions to your home.
Homeyarn's wooden serving trays come in various forms and sizes, allowing you to choose the perfect one to elevate your serving experience. Here, we explore some inventive ways to incorporate these wooden serving trays into your daily life:
Coffee Table Elegance: A wooden serving tray makes for a perfect addition to your coffee table. It serves as an organized space to store fragrant candles, coasters, and napkins. With everything neatly arranged on the tray, your table will look more put together and aesthetically pleasing. This not only fulfills the practical purpose of the tray but also enhances the overall ambiance of your living space.
Dining Table Stylishness: Using a wooden serving tray on your dining table is advantageous from both a stylistic and practical standpoint. Place a condiment set or salt and pepper shakers on the tray, along with a vase of fresh flowers. This not only adds a touch of flair to your dining decor but also makes cleaning up after meals easier by allowing you to move all the tabletop items at once.
Barware Showcase: Barware items such as martini shakers, wine glasses, and bottles possess unique beauty and deserve to be showcased. Instead of storing them in a cabinet, display them on a round wooden tray. This adds a polished appearance to the entire area, turning your bar into a focal point of elegance.
Kitchen Organization: In the kitchen, wooden serving trays prove to be incredibly useful. Ingredients like salt, spices, and cooking oils are common in every cuisine. By arranging these items on a tray, you create a convenient and organized space, saving you time and effort while cooking. Additionally, you can use the tray to store bottles of sauces and condiments.
Here are some of the exquisite handcrafted wooden trays that you can bring into your home:
In-teak Wooden Tray (Large): This large wooden tray is perfect for serving breakfast in bed to your loved ones. Its generous size can accommodate everything from a teapot to multiple dishes. It exudes elegance, durability, and longevity, making it a valuable addition to your home.
Homeyarn's wooden serving trays are versatile, portable, and can be used throughout your home. Don't be limited by their name, as their applications go beyond their original purpose. These trays are not only aesthetically pleasing but also highly functional, offering a central place to keep all your belongings organized. They are the perfect solution for organizing small items that would otherwise be scattered or misplaced.